What is the difference between a sticker and a decal?
Many times in the sign industry the terms sticker and decal are confused or even used synonymously. However, we at San Diego Sticker, have defined them as two different types of products.
What are Plotter Cut Vinyl Decals?
When we use the term decal, we are referring to a vinyl die-cut or plotter-cut decal. A sheet or roll of vinyl is loaded into a plotter.  The computer and plotter work in tandem to cut the vinyl.  The sheet is then removed and the parts of the vinyl that are not needed are removed.  Then application or transfer tape is placed over the design so the user can apply the decal to a window or any other surface.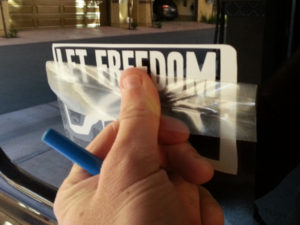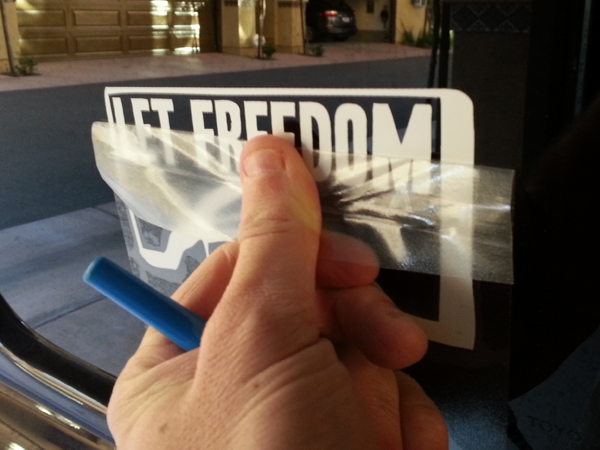 What is a Printed Sticker?
The term sticker or printed sticker typically refers to a multi-color screen printed, dye sublimated, or full color printed product. We offer the latter, full color printed stickers printed on a production printer.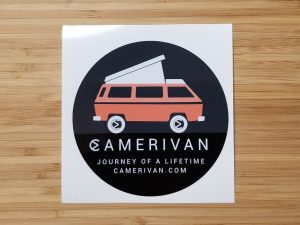 We offer both products, stickers and decals, whether you are looking for bumper stickers, contour-cut printed stickers, or one color decals or two color plotter-cut vinyl decals.
Click here to view all our product galleries.